Parler d'une activité en cours au présent
Rappel :
Présent BE+Ving = present continous = présent progressif
= le nom peut changer en fonction des sites web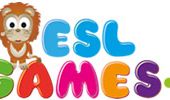 Action Verbs Present Progressive Grammar Game
Practice Action Verbs with Present Progressive Tenses using this ESL Rally Car Game.This game is also excellent for classroom teaching. Teachers can engage students in a classroom vocabulary review
https://www.eslgamesplus.com/action-verbs-present-progressive-grammar-game-rally-game/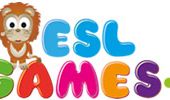 Present Progressive, Continuous, ESL Grammar Fun Game Online
Practice the Present Progressive Tense, using this ESL Grammar Interactive Monkey Fun Game for beginners (singing, eating, writing etc). ESL Learners and Teachers can use it to review English ...
https://www.eslgamesplus.com/present-progressive-continuous-esl-grammar-fun-game-online/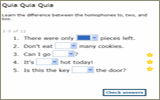 Quia - What are the cats doing?
Watch the vidoe and play the game.> _uacct = "UA-350779-1"; urchinTracker(); Home